From the outside, the movie window teases me as the curtain is purposely pulled half way across to prevent me from full view. It's cold out here, I can only take snap shots of what I think will be an exceptional movie. I am threading carefully on this one because I listed an anticipated list of movies in 2012 an lets just say I guessed horribly wrong on some; eg. Safe House, Prometheus (wait, we were all fooled with Prometheus okay!).
I am willing to go out on a limb here and be quite optimistic in terms of a better year at the movies. Below are a list of movies that I myself am looking forward to. As always I mention one horror movie, and one to avoid. Enjoy.
OZ: The great and powerful
follows the footsteps of Oz; a con-artist from Kansas who is swept into a magical land where the cohabitants show great expectations for a man they believe to be a wizard.
Starring:
James Franco
,
Mila Kunis
,
Rachel Weisz
and
Michelle Williams
Release
: March 8
Reasons & Expectations:
One or two nostalgic sequences with a movie created to grab the viewers attention both visually with a not so bad plot either.
I
ron Man 3
could, and should be the last we see from the quest of Tony Stark (apart from the Avengers). It is set to drag Tony Stark through-hell and back as the latest villain, Mandarin, is hell bent on breaking every boundary in the "what not to do" book.
Starring
:
Robert Downey Jr.
,
Guy Pearce
and
Gwyneth Paltrow
.
Release
: April 23
Reasons & Expectations
: Better than the sequel but not the first. Although Iron Man 3 looks promising with a character we have yet to grow tired of, let's just hope Iron Man signs off what will and has been an entertaining trilogy.
JJ.Abraham did us all a favour by reigniting Star Trek in 2009. It appealed to fans of the franchise as well as those who failed to direct Star Trek of attention in the past. The sequel, Into Darkness, sees an informant within the enterprise, forcing Captain Kirk (Chris Pine) to lead his crew into the abyss to capture the threat; Khan.
Starring: Karl Urban, Chris Pine and Zachary Quinto.
Release: May 17
Reasons and Expectations: Star Trek was reinvented with great success in 2009. The follow up will look to keep within the same lines in terms of its dark concept and exceptional action sequences. Fans and the not so will find it difficult to ignore the work of JJ.Abraham once again.
The place beyond the pines tells the story of Luke; a motorcycle stunt rider turns to robbing banks to provide for his girlfriend and his new born child. On the other end of the stick is Avery Cross, a cop bidding to prevent Luke from corrupting a town that already thrives on corruption.
Starring:
Ryan Gosling
,
Bradley Cooper
,
Eva Mendes
and
Ray Liotta
.
Released: March 20
Reasons & Expectations
: The place beyond the pines looks set to replicate not only the role of Gosling, but the dark premise we saw him convey in Drive. There is a delightful cast at hand here with Bradley Cooper also; however one can not doubt the preference of Gosling's movies and his riveting on screen presence.
A fascinating true story based on Richard Kuklinski; a contract killer who through-out his profession has found a way to hide his line of work from his family.
Starring:
Michael Shannon
,
James Franco
and
Winona Ryder
Released
: May 3
Reasons & Expectations
: This movie looks bad ass with a thrilling yet original story of a hit-man struggling with his conscience. Michael Shannon is set to give an exceptional performance, impersonating the life of a cold blooded killer.
Man of Steel
is the origin of Superman aka Clark Kent: a quirky journalist with the super strength and agility that no human being can match. Superman adapts to using his abilities as an advantage to protect the earth.
Starring:
Russell Crowe
,
Henry Cavill
and
Michael Shannon
.
Released:
June
Reasons & Expectations
: Another crack of the whip in relation to whether Superman will make an impact on our screens this time around. Without being much of a superman fan myself, the inclusion of both Zack Snyder and Christopher Nolan is bound to change the perspective of people like myself. By the looks of the trailer, Man of Steel could give The Dark Knight Rises a run for its money as the previews look visually stunning. Expect an epic return from a super hero veteran.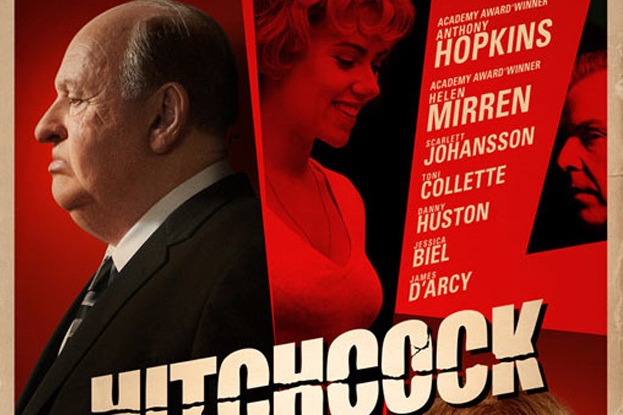 Hitchcock
unfortunately isn't a direct biopic of Alfred Hitchcock however Antony Hopkins takes the helm at a time of troubles for the master of suspense. The plot follows the events before and after the release of Psycho, revealing the highs and lows of both Alfred's marriage and his courageous, self-invested involvement with Psycho.
Starring:
Anthony Hopkins
,
Helen Mirren
and
Scarlett Johansson
.
Released
. February 8
Reasons and Expectations:
Titled as a love story, Hitchcock appeals toward movie lovers in general with its mix of emotions both on the set of psycho and his marriage. We should also be treated to a wonderful performance from Hopkins. Oh, an maybe a few Psycho flashbacks!
The Incredible Burt Wonderstone
is the rivalry between two magicians that perform the most outlandish of stunts to be hailed as the great one. Burt, who has been partnered with his childhood friend on stage decide to raise the bar in order to steal the limelight from Steve Gray; a rising star in the trade.
Starring
:
Jim Carrey
,
Steve Carell
and
Steve Buscemi
Released
: March 15
Reasons & Expectations:
Yet another comedy starring Steve Carell, however the trailer looks attractively funny due to Jim Carrey's inclusion. A very rare comedic practise from owl Jim as we know his taste in movies has soured recently. His once hilarious credentials could be reignited alongside a great cast of actors with a concept similar to Blades of Glory (Fingers crossed for Jim).
There is very little released in terms of the plot, but the reason Gosling is busted up is because he has a score to settle with a lieutenant, leading to a Thai boxing match. Directed by
Nicolas Winding Refn
, the messiah behind Drive,
Only God forgives
is based in Bangkok which sums up the arty choices of Gosling and why we love him so much. The guy is on another level in terms of his Hollywood direction.
Starring
:
Ryan Gosling
,
Kristin Scott Thomas
and
Tom Burke
Released:
May
Reasons and Expectations
: Two reasons; Nicolas Winding Refn and sidekick Ryan Gosling. One expectation; graphically over the top with an exceptional dialogue resembling that of Drive.
Yippee Kai Yay! again! My blog is dedicated to veterans, as stupid as the fifth Die Hard actually looks, in a way, I am devoted to the mindless entertainment side of Hollywood. John McClane is en route to Russia to help out his newly introduced son jack, only to find out he isn't the rookie he expected. The fact that Jack is involved with the CIA brings the heat down on the both of them.
Starring
:
Bruce Willis
and
Jai Courtney
.
Released
: February 15
Reasons & Expectations
: I expect nothing other than sheer chaos and fun. It should be better than 4.0, however we have noticed the ratings being dropped the further they reinvent what was an action packed classic in 1988. The downside to this will not be the cliche father son conversations, it will be the fact it is Jai Courtney involved with these conversations.
Horror fans lookout
Evil Dead
drops soon; a remake that won't casue too much a fuss. We all know how we feel about horror remakes but this one is being hyped up to really up the stakes in terms of the relation to the original, but looks like avoiding the comedy side of the classic.
Starring
:
Jane Levy
,
Shiloh Fernandez
and
Jessica Lucas
Released
: April 19
Reasons & Expectations
: This will please the average horror fan, however remakes have been slated in the past for its lack of relation or sometimes over the top sequences and its knack for casting a bunch unknowns. I am not saying Evil Dead will avoid those flaws, but the trailer is appealing, providing quite a chilling portrayal of an old school horror movie.
and finally...avoid the Sandler again this year

No, that ain't a movie, but it states a very good point on the poster; Adam Sandler is literally beyond parody. Well if last year wasn't enough to torment us with his unoriginal shit, Grown Ups 2 is on the cards. So on that note, my one to avoid this year is Grown ups...the sequel! and pretty much anything Adam Sandler releases.
Released: who cares
Starring
:
Adam Sandler
and a bunch of other washed up comedians.
Reasons & Reactions: It will be a waste of your life....while if you see it, you will endlessly try to purposely choke to death using nothing other than your popcorn.